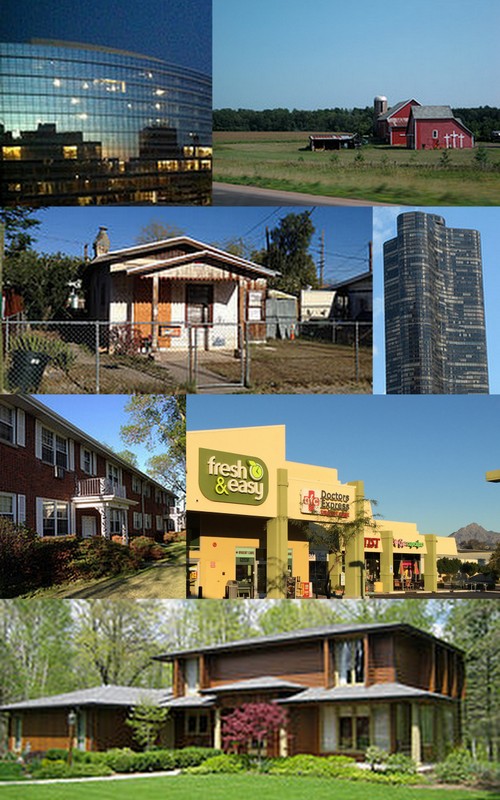 Reader Question: I am 24 years old, single and college educated with a good job. I am fascinated with becoming a real estate investor, and I would appreciate any insights you would offer. The question is; Where do I start?  Marc G.
Monty's Answer: Our country's foundation is real estate. Real estate is the largest sector of our GDP economy. It has been the foundation of America's dream from the time of the early pilgrims. Our first president was a land surveyor and a real estate speculator. Real estate utilization occurs in many ways and understanding these roots help when considering investing in property.
Access to real estate investment come through a variety of mechanisms that inure the benefits and responsibilities property ownership can both suffer and enjoy. Often, we have experienced real estate through relatively safe single-family ownership. But for passive opportunities, sophisticated and high risk/reward stock ownership in real estate investment trusts can be considered. In between those two choices lie a multitude of options.
What should you know?
First, look inwardly. Will your life experiences lead you to certain real estate sectors? What skills do you possess? Are you mechanically inclined? Are you a math whiz? Are you introverted or extroverted? Do you like to read and do research or are you more inclined to learn by doing? What vocations have attracted you? Do you have disposable income? What is your principal motivation for investing? How much time can you devote to real estate? Consider your answers to these questions when deciding the best approach to leverage your time and knowledge to succeed in your real estate endeavors.
How to jump in
The most common methods to participate in real estate are:
Work within the industry to earn and learn; real estate sales, property management or Wall Street. Observing customer behavior and internal practices in these areas provide on-the-job experience that applies for your benefit.
Take ownership or partial ownership; individually, or with a partner or partners, in a limited liability company or some similar structure. It is crucial to align your mutual goals in a partnership.
Engaging a team with successful real estate experience to fill your time or knowledge gaps can reduce the learning curve and the risk.
Match your attributes with the property type
Choose the type of investment to suit your skills, financial constraints, available time and risk tolerances:
Single-Family to 2 or 3 family apartments or flats – Property information is easily accessible. Considered as the low end of the risk spectrum.
Mini-Storage and small warehousing – Market conditions harder to assess. Less intensive management considerations. Find an owner looking for an exit plan and work for him for some period.
Larger apartment buildings from 4 to 32 unit buildings or clusters – Larger capital investment and more management. Riskier for a new investor.
Single-purpose office or retail buildings – Riskier because one vacancy means 100% empty. Often more sensitive to location and image.
New home construction, remodeling and flipping – Experience, construction background and the ability to make quick decisions.
Short term lodging from bed and breakfast to motels or small hotels – Intense management. Often seasonal and extremely competitive.
Strip shopping centers and larger office buildings – Higher risk in a cyclical marketplace. Stiff competition and seasoned national tenants. Requires considerable capital investment
Warehousing and large shopping centers – Barriers to competition high. Seasoned high net worth investors or stock companies.
Vacant land, farm or recreational property – Long holding period typical. Can require cash feed.
Land development – Considered by lenders as one of the riskiest loans. Capital intensive and long development timelines. Sensitive to changing market conditions.
Important points for smart decisions
Understanding how the property functions, the economic drivers and the protocols for evaluation are vital. You also have to understand customer needs and the competition facing the property you are investigating, as each property type operates differently.
Know how to value property. Valuation is a combination of following a standard step-by-step process gathering and sorting information and applying logic and reasoning skills to that information. Learning the process is the easy part. It is not enough to rely on others for value decisions. Using your logic and reasoning can be the difference between success and failure. Real estate investing is an avocation where you as an investor must take full responsibility for the outcomes.