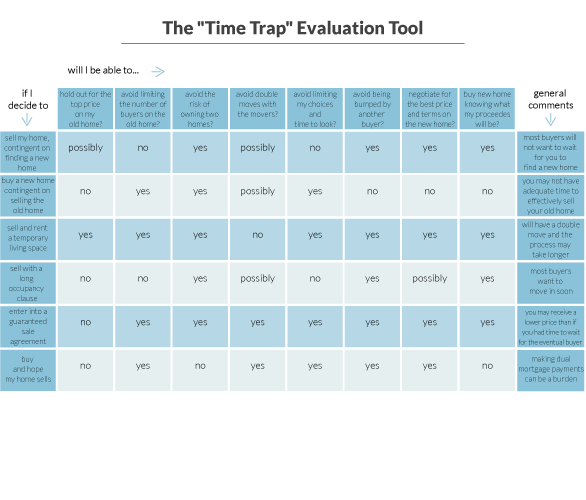 Reader Question: We are thinking of downsizing and found a home at an open house. The agent offered a home " trade-in " on our current house. They compared it to trading in the old car. What do you think of trade-in's for houses? Andy and Marcia P.
Monty's Answer: "Trade-in," "guaranteed home sale," "home buy-out" or similar names have been available for many years. There are major distinctions in the names, and some are more consumer friendly than others. This type of offering seems to be more prevalent, or more often utilized in times of easy lending and robust markets. I am not aware of any trade organization that lists real estate companies that offer guaranteed sales programs, but many markets have a real estate company or two that offer such a program.
An overview of a home "trade-in"
The structure that works best for consumers allows time for the trade-in home to be actively on the market. The initial asking price is gradually reduced in pre-agreed increments on pre-agreed dates until a buyer surfaces. This tactic ensures fairness in pricing. The homeowner uses this time to seek the top end of the home's range of value, and simultaneously "locks up" their dream home. The transaction is secure because the real estate company agreed to purchase the old home on a future date. The owner gains market time to beat the real estate companies guaranteed price.
Here are some important components a trade-in program should have in place:
A written outline or brochure to explain the program steps in a transparent and clear fashion.
A list of every past trade-in transaction with detailed results so the homeowner can make a judgment regarding their odds of a successful experience.
A "pre-approval" letter or "open line of credit" letter from the real estate company's lender.
Current information that details market conditions to inform the seller of the state of the market. Comparable sales, sales rates and average time on market are examples of the type of information the homeowner needs to make an informed decision.
A sample "offer to purchase" form detailing the real estate company's offer.
A contingency that states the offer is subject to the owner acquiring the new home and a disclosure of any real estate commissions due.
A skeptical marketplace
There are a number of reasons trade-in programs have not seen general acceptance in the real estate industry. Consumers are skeptical. Trade-in programs are more complex than a traditional sale/purchase. There is more risk to the broker and more training and oversight of the agents. Additionally, there are fewer lenders that offer a loan product to real estate companies tailored to the unique circumstances of a pure trade-in program. Finally, many real estate agents are resistant to the concept of guaranteed sales as they feel it compromises the agency relationship when the agent-turned-buyer ends up with the house. Their commissions are also at stake, which can be a deterrent to an agent.
Despite the skepticism, some brokers see a trade-in program as an additional service to their clients, a visible point of differentiation from competitors and a program to increase revenue.
The distinction between a "trade-in" and a "guaranteed sale"
On a cautionary note, trade-in programs that require the purchase of another home are different from a guaranteed sale program that does not require the purchase of another home. Some real estate companies advertise "If we can't sell your home, we'll buy it," but there is no other purchase required. When no purchase is required, it signals a promotional tool to acquire new listing inventory or personal investment. Because there is no other revenue with only one home, the "guaranteed price" is likely to be lower than a "trade-in" price. Stated another way, when the real estate company has assured revenue from a second home sale, there is more fee incentive for the real estate company that allows more potential for a higher trade-in price.
A well thought-out trade-in program makes good sense
When you find a real estate company with a home trade-in program that looks and feels like the description in this article, you can:
prevent the possibility of owning two homes
determine a worst case scenario before you make a decision
lock in the purchase of the new home
eliminate the cost of moving twice
Like other major purchases, investigating a home trade-in program requires active due diligence. Consumers will often find themselves in circumstances where a home trade-in can make good sense.